Pre-order now at lower price. Starts shipping between 30 Sep - 8 Oct.
Sale!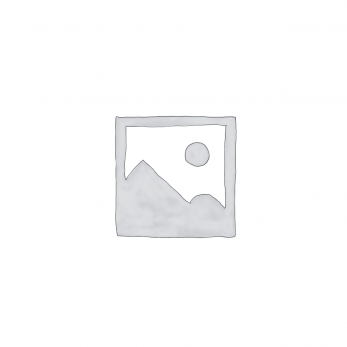 Orbit Stand – 360° Adjustable MagSafe Stand
360° adjustable angle for multitasking
Dock, charge, or both at once.
Sturdy & light aluminum body
*Includes 1x Metal ring to attach Orbit Wireless Charger OR other MagSafe chargers on Orbit Stand.
Work & Entertainment Booster
Make your phone the 2nd screen beside your PC or MacBook. Face ID, conference call, check emails, or watch your favorite show without sitting your phone down awkwardly.

360° Adjustable
Work, play, create. The 360° viewing angle lets you do anything you need without limitation.

Dock, Charge, or Both Together
You can attach Orbit Wireless Charger or any MagSafe-compatible charger on it, so you can charge and multitask at the same time.

Sturdy & Light Aluminum Body
Being made of aluminum, it's both robust and easy to handle.

Wide Compatibility
It works with Orbit Pad, Orbit Wireless Charger, and any MagSafe-compatible phones, casings, and wireless chargers.
Materials: Aluminium, N52 Neodymium magnets, Silicone pad
Dimensions: 74 x 74 x 130mm | 2.91 x 2.91 x 5.12″
Weight: 114g | 4oz
What's in the box
Orbit Stand x1 | Metal ring x1
iPhone 14/13/12 series

Can use directly without phone case
Use with MagSafe case
Add on Orbit Pad / Metal Ring & stick on normal case
Android / iPhone 11 & below
Add on Orbit Pad / Metal Ring & stick on normal case
Add-ons not suitable for fabric / heavily textured cases
For Charge & Mount, you'll need
MagSafe wireless charger + Metal Ring
Stick Metal Ring behind charger to attach it on top of any MagSafe mount / holder
FAQ | Shipping | Warranty
Can my phone use it?
Yes. Any iPhone and Android can use it.

Do I use it directly or with any add on accessories?
Use directly with iPhone 12 & newer series without casing OR with MagSafe case. For normal phone case, Android, or older iPhone, add on Orbit Pad / Metal Ring & stick it on your case to enable MagSafe attachment.

Shipping
We process your order within 24 hours. You'll receive tracking numbers by email in 1 – 2 business days. Shipping cost calculated at checkout.

Warranty
This product is covered under 1 Year Warranty. Reach out to support@charbycharge.com to get help or 1-to-1 replacement.