Sale!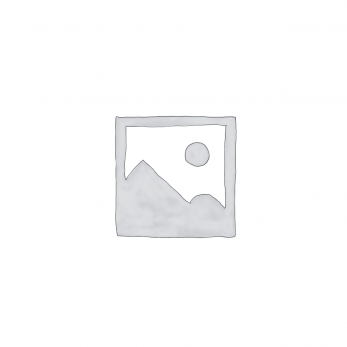 Charby Edge Pro - 100W Universal 6-in-1 Charging Cable for Lightning, Type-C, & Micro USB (6.5ft/2m)
Charge any Apple, USB-C, & Android devices
Flexible Detachable Adapters
Universal fast charge and data sync
Incredible durability
2m/6.5ft length
*Contains: 1x 100W USB-C to C cable, 1x Edge Key (USB-C to USB-A adapter), and 1x Dual Key (USB-C to Lightning + Micro USB adapter)
*Dual Key is a hybrid adapter, which has Lightning and Micro USB on different sides of the same tip.
Your One Cable for All Devices
Your One Cable for All Major Fast Charging
Charge All Your Devices at Full Speed
With Detachable, Lockable Adapters
Like your own keys, you can remove any for the occasion and reattach when needed. So they will never get in your way, or be the extra carry weight.
They detach and lock easily.You can borrow a friend, leave it aside,or even switch side — instantly.
Also give all your other cables the ability to charge every USB devices.
You won't have to worry about any going missing. Because they lock-on securely.
Built with Incredible Quality
Description
---
Your Master Key to Charge Everything
Charge every different USB devices that exist — Macbooks, laptops, smartphones, & speakers — from a USB-C or USB-A power source with a complete 6-in-1 USB connection in one cable.
Easy-Lock & Detach Adapters
Featuring a pair of precision-designed adapters you can take off and re-attach instantly. So you can do away with the extra dangling mess when not needed. They lock securely too — zero missing risks.
100W Fast Charging
With 100W PD & much other fast charging support, you can rest easy that every device you have will be charged with maximum speed. It supports Power Delivery (PD3.0), Qualcomm QuickCharge 4+/4/3/2, Apple 2.4A, Samsung AFC, Huawei FCP, MediaTek Pump Express.
Rugged From Head to Tail
From Aluminum Housing, Extended Strain Protection, to 400D+ thread count Ballistic Fiber and Premium Tangle-Free Nylon reinforcing the cable body — it will last through your everyday wear and tear even with rough usage. The cable body is lab-tested to withstand 30,000+ bends.
Comfortable Length for Everywhere
At 2m/6.5ft length, you will have a guaranteed comfortable charging experience anywhere, even when the outlet is in an awkward position.
Specification
---
Compatible Power Source:
Car charger
Laptop's USB-A port
USB-A & USB-C Wall Charger
Office/Airport/Hotel USB-A & USB-C outlet
USB-A & USB-C Power Bank
GaN Charger
Macbook 96W Charger
Compatible Devices:
USB-C laptops:
Macbook Pro/Air, Razer, Dell, HP, Huawei, Lenovo, Microsoft, ASUS, Google Chromebook
USB-C Phones:
Google / Samsung / Xiaomi / Redmi / Pocophone / One Plus / Oppo / Vivo / Realme / ROG Phone / Moto / Huawei / Sony / HTC / LG / Nokia
USB-C Tablets:
iPad Pro 12.9″ 5th 4th 3rd / 11″ 3rd 2nd 1st
iPad Air 5th 4th
iPad Mini 6th
Samsung Galaxy Tab, Xiaomi Mi Pad
Other USB-C Devices:
Nintendo Switch / Lite
USB-C Earbuds
Lightning Phones:
Lightning Tablets:
iPad iPad / Pro / Air / Mini
except: iPad Pro 12.9″ 5th 4th 3rd / 11″ 3rd 2nd 1st/ iPad Air 5th 4th / iPad Mini 6th
Other Lightning Devices:
iPod touch 7th / 6th / 5th gen
iPod nano 7th gen
Airpods / Max / Pro
Magic Trackpad / Keyboard / Mouse
Micro USB Phones:
Samsung Galaxy S7 Edge / S7 / S6 Edge / S6 / S5 / S4 / S3 / Note 5 / Note 4 / Note 3 / Tab 4 / Tab 3 / Tab A / Tab E / Tab S2 / Tab S / Tab Pro
Google Nexus 10 / Nexus 9 / Nexus 7
Huawei Mate SE / P8 / P8 Lite / Honor 7X / 6X
HTC One M8 / M9 / E8 / One A9 / One Remix / One S / V / X / X+ / Desire 626 / 626S
LG G4 / G3 / G3 Stylus / G2 / V10 / Optimus / Flex 2 / K40 / K30 / Tribute Empire
Motorola Moto G6 Play / G5S Plus / G5S / G5 Plus / G4 / G3 / Moto Turbo / Moto X / G / E
NOKIA Lumia Series / NOKIA X Series / BlackBerry Z10 / Z3 / Z10 / DTEK 50 / Aurora / Leap
Other Micro USB Devices:
Earbuds / headphones
Amazon Kindle / Fire Tablet / Fire TV Stick / Fire HD 10 / HD 8 / HDX 8.9" / Fire 7 Kids Edition / Kindle Voyage / Kindle Paperwhite / Kindle Oasis / Echo Dot (2nd Gen) / Echo Auto /
Tap / eReader
MP3 player / Portable camera / handheld game controller (PS4, DualShock 4, Xbox One) / PS Vita / E-reader / Nintendo DS-reader / Printer / Bluetooth speaker / Wireless keyboard /
Portable charger / GPS device / Windows notebook
Dimension and Weight:
2 meter (6.5 feet)
What's in the box:
1x Charby Edge cable, 1x Edge Key (USB-A adapter), 1x Dual Key (Lightning + Micro USB adapter), 1x Cable strap (free),  1x E-warranty card