Preorder before 22 April for a lower price!
Sale!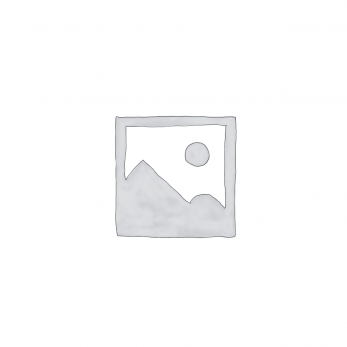 Orbit Infinity Mount – MagSafe Portable Stand & Monitor, Tripod, Wall, Tesla Mount for iPhone & Android
Watch TikTok, Netflix, and shoot content wherever your life takes you. Because this phone holder sticks everywhere. Shower, Fridge, Gym, Tripod, and Laptop as a workstation. Or on its own  — as a portable desk stand. With the flexibility to detach, adjust, or flip around as webcam anytime.
Turn every place into mount*
Portable desk stand
(attach to phone & unfold to use anywhere)
Portrait, Landscape or Shoot Videos (reverse)
Saves space when not used
(folds in & out up to 270°)
Holds iPhone, Android & Tablet*
Strongest N52 Neodymium magnets
Secure lock for mount
(strong magnets + interlocking mechanism)
*More info in Compatibility & FAQ
Full extended size: 153 x 57 x 2.7mm | 6 x 2.2 x 0.1"
Folded size: 78 x 57 x 5.3mm | 3 x 2.2 x 0.2"
Weight: 46g | 1.6oz
Materials: Aluminium, N52 Neodymium magnets, Frosted Polycarbonate PC
Mount / Tablet Adapter: 60mm (2.3") diameter | 1mm (0.04") thickness
What's in the box
Mount Set: Orbit Infinity Mount x 1 / 2 | Mount Adapter x 1 / 2
Tablet Set: Orbit Infinity Mount x 2 | Mount Adapter x 2 (stick on laptop) | Tablet Adapter x 2 (stick on tablet)
Extra Adapters: Mount Adapter x 2 | Extra Nano gel pad x 2
iPhone 14/13/12 series

Can use directly without phone case
Use with MagSafe case
Add on Orbit Pad / Metal Ring & stick on normal case
Android / iPhone 11 & below
Add on Orbit Pad / Metal Ring & stick on normal case
Add-ons not suitable for fabric / heavily textured cases
Direct attachment (no add-on needed)
Surface with iron: gym equipment, fridge
Tripod / selfie stick (screw size 1/4 - 20 type)
Desk (any flat horizontal surface)
With Mount Adapter
Tesla's monitor, MacBook, monitor, laptop (continuity camera)
Wall, mirror, any vertical surface
Water bottle with >61mm flat top (stability depend on bottle's weight)
For Charge & Mount, you'll need
Orbit Wireless Charger 2 (no add on needed)
MagSafe wireless charger + Metal Ring (stick behind charger to attach it on top of Orbit Infinity Mount)
FAQ | Shipping | Warranty
Can my phone use it?
Yes. Any iPhone and Android can use it.

Does Infinity Mount stick to my phone directly or with add-on accessories?
It sticks directly to iPhone 12 & newer series without casing OR with MagSafe case. For normal phone case, Android, or older iPhone, add on Orbit Pad / Metal Ring & stick it on your case to enable MagSafe attachment.

How do I mount my phone on a tripod or selfie stick?
Make sure your tripod or selfie stick's screw size is 1/4 - 20 type. Then just tighten Infinity Mount onto it through its screw hole in the middle.

How do I use Infinity Mount with tablet or iPad?

Choose the [Tablet Set]
Install 2 Mount Adapter (with pegs) on laptop
Install 2 Tablet Adapter (no pegs) on tablet align straight with Mount Adapter
Snap 2 Infinity Mount on laptop's adapters ➜ snap tablet onto Infinity Mounts
What is nano gel pad for?
It lets Mount Adapter stick to curved OR uneven surfaces / change location after installation. To use: Peel off Adapter's 3M cover ➜ Stick nano pad on Adapter ➜ and your Mount Adapter is now removable anytime.
Shipping
We process your order within 24 hours. You'll receive tracking numbers by email in 1 – 2 business days. Shipping cost calculated at checkout.
What does the 1 Year Warranty cover​?
It covers manufacturing defects of Infinity Mount. It doesn't cover Mount Adapter, Tablet Adapter, 3M Sticker, and Nano gel pad.