Preorder before 22 April for a lower price!
Sale!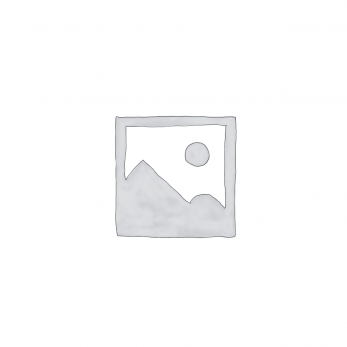 Orbit Wallet – MagSafe Card Holder Wallet for iPhone & Android
No more thick wallet in pocket. Keep up to 3 cards behind your phone for easy access. And it's got powerful magnets to prevent it from slipping off when you're on the go.
Large storage holds 3 cards*¹
No adhesives. Snap on, remove, any time you like.
Embedded with N52, the strongest magnet
(Keep your cards from dropping and missing)
High quality Vegan Leather
(Use it daily for years, it'll still look good)
Smooth to touch
Protects credit cards from demagnification
*¹ Fits up to 1 embossed card plus 2 non-embossed cards.
Materials: Vegan Leather, N52 Neodymium Magnets
Dimensions: 64.9 x 95.1 x 7.2mm | 2.55" x 3.74" x 0.28"
Weight: 32.2g | 1.1oz
What's in the box
Orbit Wallet x1
iPhone 14/13/12 series

Can use directly without phone case
Use with MagSafe case
Add on Orbit Pad / Metal Ring & stick on normal case
Android / iPhone 11 & below
Add on Orbit Pad / Metal Ring & stick on normal case
Add-ons not suitable for fabric / heavily textured cases
FAQ | Shipping | Warranty
Can my phone use it?
Yes. Any iPhone and Android can use it.

Do I use it directly or with any add on accessories?
Use directly with iPhone 12 & newer series without casing OR with MagSafe case. For normal phone case, Android, or older iPhone, add on Orbit Pad / Metal Ring & stick it on your case to enable MagSafe attachment.

Shipping
We process your order within 24 hours. You'll receive tracking numbers by email in 1 – 2 business days. Shipping cost calculated at checkout.

Warranty
This product is covered under 1 Year Warranty. Reach out to support@charbycharge.com to get help or 1-to-1 replacement.
1
Quality looks good when new but from experience, it will show only after 6 months. This is my 5th magsafe wallet. Previously tried expensive branded/ costly products which failed in material quality after 6months
Nice and simple packaging. Can fit 3 cards as advertised but a little tight. 2 cards + 1 note (for emergencies) is just nice. Magnet is strong - stronger than cheaper non-oriApple competitors. I've purchased and posted competitor on video of competitor product at half the price which can fit 2 cards + 1 note. Will leave it to readers verdict. IMHO both are good, just small difference in quality.
3 weeks ago
1
really recommended with the price
11 months ago
1
1
Picture is after a few weeks using. Strong magnet but you have to take off to push the card out as the hole is on the side facing the phone. But I guess that is a safety issue that others cannot slide the card out.
11 months ago
1
The build quality is great. It feels solid, the magnet is also strong, hard to take it off. The only downside for me its hard to swipe to take out the card. Although only 2 card inside.
11 months ago
1
I dont have to rummage my wallet anymore
12 months ago
1
Recommended to buy for those that want to save money and dont want to spend much on official magsafe wallets. Very nice quality to detail. Hope it'll last for years. Worth it!
1 year ago
1
Magnet quite strong wont fall off, i stick their metal ring on casing. Leather quality top notch, can see from photo.
1 year ago
1
Satisfied. Authentic. Suitable to put 2 cards. 3 also can but a bit hard to pull it out.
1 year ago