Pre-order now at lower price. Starts shipping between 30 Sep - 8 Oct.
Sale!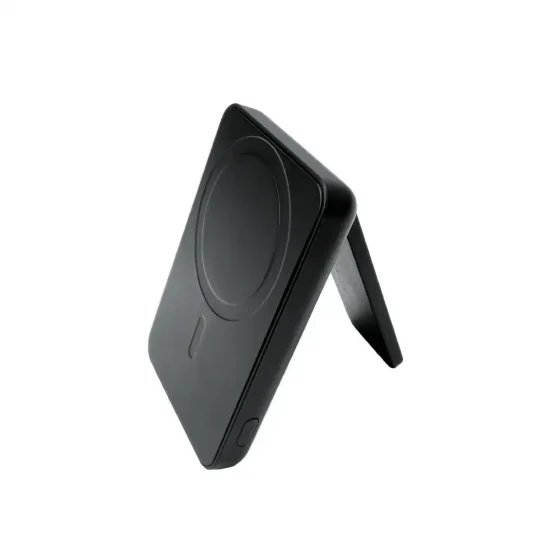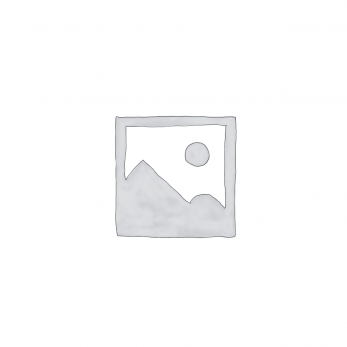 Orbit Power Bank – 5-in-1 MagSafe Power Bank
A compact, feature-packed power bank. Snap it on for extra battery on the go. Fold out its kickstand to enjoy a video. Or turn on fill light to navigate in the dark. What's more, it can even charge 3 devices at once.
15W wireless charging with strong magnetic alignment
Apple Watch charging + MagSafe charging + USB-C wired charging
Charge 3 devices at once & Pass through charging
5,000 mAh capacity (Flight-safe)
Fill light for selfie & emergency
Adjustable kickstand to stream, browse, video call
*For optimal wireless charging efficiency, use cases less than 2mm thickness.
*Shipping not available for Hawaii & India.
Perfect Alignment With Strong Grip
Your Apple Watch and phone will snap to it accurately. And wireless charging will start instantly. Waste no time. Takes no effort. While on the go, the power bank stays locked to your phone securely. So there's no risk of it slipping off.

Charge Many Devices. Do Many Things
Charge all Qi-enabled iPhone, Android, and Apple Watch. No Qi charging? Use the USB-C port for wired charging. Need to multitask? Use the adjustable stand to work or relax while charging.

You can even use the fill light to take better photos or light your ways in the dark.

5,000 mAh In A Small Body
Fits snugly in your pocket and bag. Easily carried everywhere to help your device last thru the day. Its slim profile keeps your phone portable even when snapped together.

Charge 3 Devices At Once
It's perfect for on the go with friends. Charge a device wirelessly, another with a USB cable, while powering an Apple Watch at once. With pass through charging, you can use its USB port to recharge itself while wirelessly charging too.

Complete LED Statuses
Orbit Power Bank is complete with 2 LED systems: Capacity LEDs and Status LED. Its status LED lights up in green when charging and recharging.  Red when a foreign object is detected on the MagSafe Charging Surface.
Materials: ABS, N52 Neodymium magnets
Dimensions: 97.5 x 65.5 x 21mm | 3.8 x 2.6 x 0.8"
Weight: 149g | 5.3oz
Fast Charging Protocols: Power Delivery (3.0/2.0), Qualcomm® Quick Charge (QC3.0/2.0), Samsung Adaptive Fast Charge (AFC), Huawei Fast Charger Protocol (FCP), Mediatek Pump Express (PE)
Output

Wireless: 5W, 7.5W, 10W, 15W
Watch: 2.5W
USB-C: 5V/3A, 9V/2.22A, 12V/1.67A (Max 20W)
What's in the box
Orbit Power Bank x 1
iPhone 14/13/12 series

Can use directly without phone case
Use with MagSafe case
Add on Orbit Pad / Metal Ring & stick on normal case
Android / iPhone 11 & below
Add on Orbit Pad / Metal Ring & stick on normal case
Add-ons not suitable for fabric / heavily textured cases
15W Wireless Charging
iPhone 14 / 13 / 12 / 11 / Pro / Max / Mini / SE 2 / XS / XS Max / XR / X / 8 / 8 Plus
All Androids: Google / Samsung / Xiaomi / One Plus / Oppo / Vivo / Moto / Huawei / Sony / LG / Nokia
2.5W Apple Watch Charging
20W USB-C Charging
FAQ | Shipping | Warranty
Can my phone use it?
Yes. Any iPhone and Android can use it.

Do I use it directly or with any add on accessories?
Use directly with iPhone 12 & newer series without casing OR with MagSafe case. For normal phone case, Android, or older iPhone, add on Orbit Pad / Metal Ring & stick it on your case to enable MagSafe attachment.

Shipping
We process your order within 24 hours. You'll receive tracking numbers by email in 1 – 2 business days. Shipping cost calculated at checkout.

*For Singapore, orders with Orbit Power Bank can only ship via Regular Shipping.

Warranty
This product is covered under 1 Year Warranty. Reach out to support@charbycharge.com to get help or 1-to-1 replacement.