Pre-order now at lower price. Starts shipping between 30 Sep - 8 Oct.
Sale!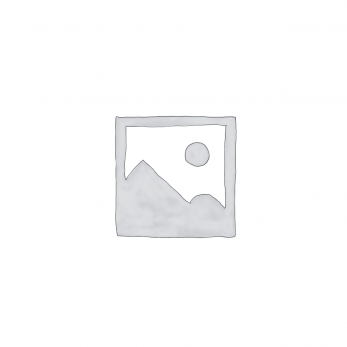 Orbit Wireless Charger – 15W MagSafe Magnetic Wireless Charger
MagSafe charger — improved. Fast charging for iPhone & Android. Boosted wireless efficiency to minimize heat & speed throttling. A stronger magnetic hold and more.
Charge with magnetic auto-alignment
Universal 15W Qi charging (for Androids & iPhones)
24% faster than Apple MagSafe Charger (Internal lab test)
Sturdy & light body
Durable & smooth vegan leather protection
MagSafe-compatible
*USB-C connector input.
*For optimal wireless charging efficiency, use cases less than 2mm thickness.
Charge in a Snap
Magnets snap it to your phone's wireless charging coil precisely. No adjusting, no aiming — you literally start charging in one snap..

Slim & Comfortable
Its slim body lets you grip comfortably. And without a cable stuck in the phone's port, you can switch between streaming and scrolling social media. They're equally comfortable.

Fastest 15W Qi Charging
Orbit Wireless Charger charges up to 15W for all Qi-enabled phones, including iPhones and Android devices. Thanks to improved efficiency, which thus reduces heat generation, it's even tested to be 24% faster than Apple MagSafe Charger.

Sturdy & Light Body
It's both durable and lightweight. And thanks to its superior thermal conductivity, Orbit Wireless Charger also dissipates heat more effectively while wirelessly charging.

High-quality Vegan Leather
Adds a durable, scratch-proof layer that's also pleasingly smooth to the touch.
Materials: Matte finished ABS, Vegan Leather, N52 Neodymium magnets
Dimensions: 2.35″ (59.8mm) diameter | 0.24″ (6.1mm) thickness
Cable length: 3.3ft | 1m
Weight: 45g | 1.6oz
What's in the box
Orbit Wireless Charger x1
iPhone 14/13/12 series

Can use directly without phone case
Use with MagSafe case
Add on Orbit Pad / Metal Ring & stick on normal case
Android / iPhone 11 & below
Add on Orbit Pad / Metal Ring & stick on normal case
Add-ons not suitable for fabric / heavily textured cases
15W Wireless Charging
All Qi-enabled devices
iPhone 14 / 13 / 12 / 11 / Pro / Max / Mini / SE 2 / XS / XS Max / XR / X / 8 / 8 Plus
Google / Samsung / Xiaomi / One Plus / Oppo / Vivo / Moto / Huawei / Sony / LG / Nokia
Airpods / Pro
Other earbuds with Qi-enabled case
FAQ | Shipping | Warranty
Can my phone use it?
Yes. Any iPhone and Android with Qi wireless charging can use it.

Do I use it directly or with any add on accessories?
Use directly with iPhone 12 & newer series without casing OR with MagSafe case. For normal phone case, Android, or older iPhone, add on Orbit Pad / Metal Ring & stick it on your case to enable MagSafe attachment.

Shipping
We process your order within 24 hours. You'll receive tracking numbers by email in 1 – 2 business days. Shipping cost calculated at checkout.

Warranty
This product is covered under 1 Year Warranty. Reach out to support@charbycharge.com to get help or 1-to-1 replacement.